News.
Or view the New Zealand Geothermal Association Newsletters online here
COVID-19 and the Geothermal Industry
In the matter of a few months, and even just a few weeks, our world is suddenly a very different place. The outbreak of the COVID-19 virus has had repercussions throughout the globe, and the geothermal industry is no exception. From power stations to geothermal tourism, there have been major changes in all walks of life, and here we look at how NZ businesses are managing the crisis.
Our thanks to Contact Energy, Whakarewarewa Living Maori Village and Mercury for sharing their insights.
Contact Energy
John Clark - Head of Geothermal Generation
What practical changes have happened on-site, as a result of COVID-19 and the nationwide lockdown?
We were really pleased with the great response from our people over the last few weeks, as we have adjusted to a very fluid and fast paced response to Alert Level 4. Everyone has done an awesome job of getting us set up so we can keep vital infrastructure going for New Zealand while keeping our people safe.
We have moved to minimum staffing on site with key personnel on-call to deal with any issues as they arise. On the other hand, we are also ensuring we have minimum staffing levels for safety in place. All non-essential work has been paused. We have moved our scheduled outage dates around to avoid having to bring a large number of staff and contractors onto site at the same time. As part of these changes, we undertook a Management of Change exercise to ensure we had completed a comprehensive risk assessment to determine how our sites will be affected and how we are best to manage this.
The majority of our people are able to work remotely and I'm hugely impressed with how well they have all adapted and the amount of work they are getting stuck into to keep our essential business running.
How are your people keeping the essential services running and what have been the biggest challenges/changes?
The longer the lockdown continues the larger the amount of deferred maintenance work. This creates two challenges, firstly the accumulated risk needs to be well understood, and secondly we need to resource and tackle the backlog of work when appropriate. We have a robust risk assessment tool in place right across our generation portfolio to rank all deferred work and help prioritise what needs to be done.
The New Zealand generators have worked well together to advocate for critical offshore capability to be available to be able come into the country. Similarly we have all worked together to ensure any deferrals of statutory inspections and safety critical work has been managed pragmatically and working collectively with statutory inspectors and regulatory entities. Our number one priority is the safety of our people and the security of supply of electricity to New Zealanders. Our people have risen to the challenge, as have other generators we work with in the geothermal area and we are proud of our ability to meet our responsibility as a provider of an essential service.
What plans have you got in place for each stage of lowering the alert level?
As the alert level lowers and at the government's directive we will begin to bring more staff and contractors back onto site to undertake work we have deferred.  We will resume our work in stages, especially on the less time-critical activities we need to undertake at the power plant and steamfield. We will also resume the drilling of the final well and the testing of the completed wells on our Tauhara development project.
We will continue to risk assess workstreams and plan for a safe commencement of our work once we are able to. Our people's safety and that of our contractors is always our number one priority.
In terms of every day operation, how do you see the current situation affecting the business in the long-term?
It will take some time before the full impact on the NZ economy and electricity demand will be clear. Contact Energy is resilient, holds a strong balance sheet and is in solid financial shape. We will be in a position to help NZ as it heads into recovery mode. Our renewable geothermal generation plays an important part in NZs energy mix, which we expect will be even greater in the future.  If market conditions become suitable our Tauhara project could assist with important employment and economic recovery opportunities for our regional economy.
Whakarewarewa Living Maori Village
Blair Millar - Chief Executive
What practical changes have happened on-site, as a result of COVID-19 and the nationwide lockdown?
Being a tourist attraction, we made the decision to close our doors on 22nd March, which was closely followed by the Government's decision to move to Level 4 on 25th March. However, the village our visitors access is a living village, so there are still family members living on-site, and one of our priorities is to ensure we keep on top of regular site maintenance. This means that as a tourism attraction we will be ready to go whenever we are able to re-open our doors, and host our domestic and international visitors. Having our chairman living on-site gives us a great advantage in terms of communication between our team and the villagers, while ensuring everyone's safety and well-being during these challenging times.
We continue to maintain our relationship with GNS Science and the MacDiarmid Institute for Advanced Materials and Nanotechnology, and thanks to our on-site presence will be able to maintain the regular air sampling that we conduct as part of their research, once we come out of isolation.
How have you managed staffing during this time?
We are one of the oldest tourism businesses in New Zealand, with our ancestors having hosted visitors back in the early 1800's, and so many of our staff are direct descendants of the original guides. This makes us a very close-knit family business, and we are keen to keep all of our staff on board. We have managed to avoid redundancies, and were lucky that the COVID-19 outbreak happened at what would have been the end of our peak season. The additional staff we had over summer were all on fixed term contracts, which are now nearing the end of their terms. While unable to keep all our staff on the payroll, we are keeping in close contact, and staying connected, as we see them as an important group moving forward. The government subsidies have been great, and although initially a "moving target", have enabled us to keep more staff engaged than we normally would have during these difficult times.
How are you keeping a presence during the shutdown?
Our main focus at the moment is communication, as opposed to marketing; with 85 - 90% of our clients being international visitors, our usual marketing strategies are currently not an option, though communication is. We are using our database and social media to keep clients, staff and suppliers all up-to-date with how things are tracking, as we are all in this together, and sharing our progress is important.
What plans have you got in place for each stage of lowering the alert level?
Like all tourism businesses, we are reliant on both international and domestic visitors, and need to be conscious as to what is happening across both of these areas. With the lowering of each alert level, there will not be an upsurge in numbers, as the bulk of visitors are from overseas, and these travellers will not be allowed in New Zealand until the border controls are relaxed.
Once the borders are opened, we then need to see the international air traffic routes open as well, so there is some form of connectivity with the international and transit gateways. Until this happens, there will continue to be limited numbers of international travellers, so our focus needs to be on our domestic marketing.
Another sector greatly affected is that of the cruise ship market, which traditionally has had ships arriving in our ports from October each year. With the crisis we are now in and the impact that it has had on the cruise ship companies, we need to be mindful that this cruise season may be substantially different from others and it may take a number of years to get back to the previous levels we have experienced.
As a business we will be adapting as we go, with each lowering of the alert level, and seeing what options we have at each stage, though we need to be positioned to "hit the ground running".
In terms of every day operation, how do you see the current situation affecting the business in the long-term?
It's going to be an interesting and challenging time for us; the domestic market will absolutely be a key area to focus on, as it will for other businesses. If locals are unable to, or choose not to travel internationally for a while, this will be a chance for them to look at their local attractions, and this is where Rotorua has excelled in the past, and will continue to do so.
This is a time for all of us to refocus, and to assess our strengths going forward, as it is essentially a "survival of the fittest". The feeling of community support in Rotorua is high, and we are confident that the Rotorua tourism sector will come out the other side of this stronger and more vibrant.
Any other messages you want to pass on to members of the NZGA community?
We are all in this together, and there is light at the end of the tunnel.
Stay safe. Kia kaha.
Mercury
Staying safe while keeping the stations running
While the national response to COVID-19 has led to major changes across the country, some things are staying the same. Mercury is a lifeline utility, and its focus is on the safety and wellbeing of its people and the communities it operates in, while maintaining energy supply and services to our customers and for New Zealand. This means while some work across its five geothermal power stations has hit pause, other vital work continues.
Mercury's Wu Khoo, Geothermal Technical Resources Manager, is working from home collaborating remotely alongside his team over the planning of the rig restart post lockdown and the delivery of most planned work and projects. Viola Hoepfinger, Production Engineer, worked last week at Ngatamariki geothermal station and is now working on Ngatamariki projects from home. They talked to us about what's going on in their worlds.
What practical changes have happened on-site, as a result of COVID-19 and the nationwide lockdown?
WU: The biggest challenge for us early on leading into the lockdown was to identify which activities were truly essential. We needed that clarity to ensure that our employees and contractors are safe while maintaining reliable generation to the country. 
We have significantly reduced the number of activities on-site, focusing only on work necessary to deliver operational safety and electricity generation. We have paused work on our make-up well drilling project at Rotokawa to ensure safety and wellbeing of our contractors and employees. Pausing this work has eliminated the risk of human interactions and avoided the potential difficulty of managing unexpected drilling issues during lockdown.
VIOLA: Primarily only operators are deemed as essential on site, all other site staff are working from home and only come to site if required. To protect those who are on site, we have a strict 2m social distancing rule. If this is not possible due to the type of work then appropriate PPE is worn. Work stations are cleaned and disinfected between shifts and operators carry out their shift hand over using a phone. The first time somebody comes to site we run them through a series of questions to ensure they have not been in contact with anyone who has or may be at risk of being infected, if they have then they are not allowed on site. Similarly, anyone experiencing any symptoms is not allowed on site.
How are your people keeping the essential services running and what have been the biggest challenges/changes?
VIOLA: It is important during these times to look after the well being of everyone, particularly those who come to site. These are challenging times for everyone and it is important to address any concerns and provide support. 
There is a focus on identifying what is essential maintenance work in the short term and what work will need to picked up in the medium to long term. There is a careful balance between what maintenance work can be deferred in the short term and what is required to be picked back up again if the situation extends into the winter months where demand for power will be higher. 
What plans have you got in place for each stage of lowering the alert level?
WU: This is work in progress for us. We will prioritise our work based on business needs, taking into account practical delivery of each activity under each alert level, the safety and wellbeing of our employees and contractors, and the supply chain necessary to complete the work.
In terms of every day operation, how do you see the current situation affecting the business in the long-term? 
WU: As a company that harnessing energy from renewal resources for the long term, we are committed to inspire New Zealanders to enjoy energy in more wonderful ways. This is achieved through our core strategic business pillars that focus on customers, people, partnership, kaitiakitanga and commercial.  We do not believe that this pandemic would materially change our business objectives. 
However, we acknowledged that the business environment, the ways of working/business engagement, social interactions and many other things may change because of the way we need to work now. We are agile and we will adapt to these changes for the benefits of our stakeholders and owners.
Any other messages you want to pass on to members of the NZGA community?
WU: Stay safe, be kind. We will go through this together.
VIOLA: Stay safe and look after each other. This too shall pass.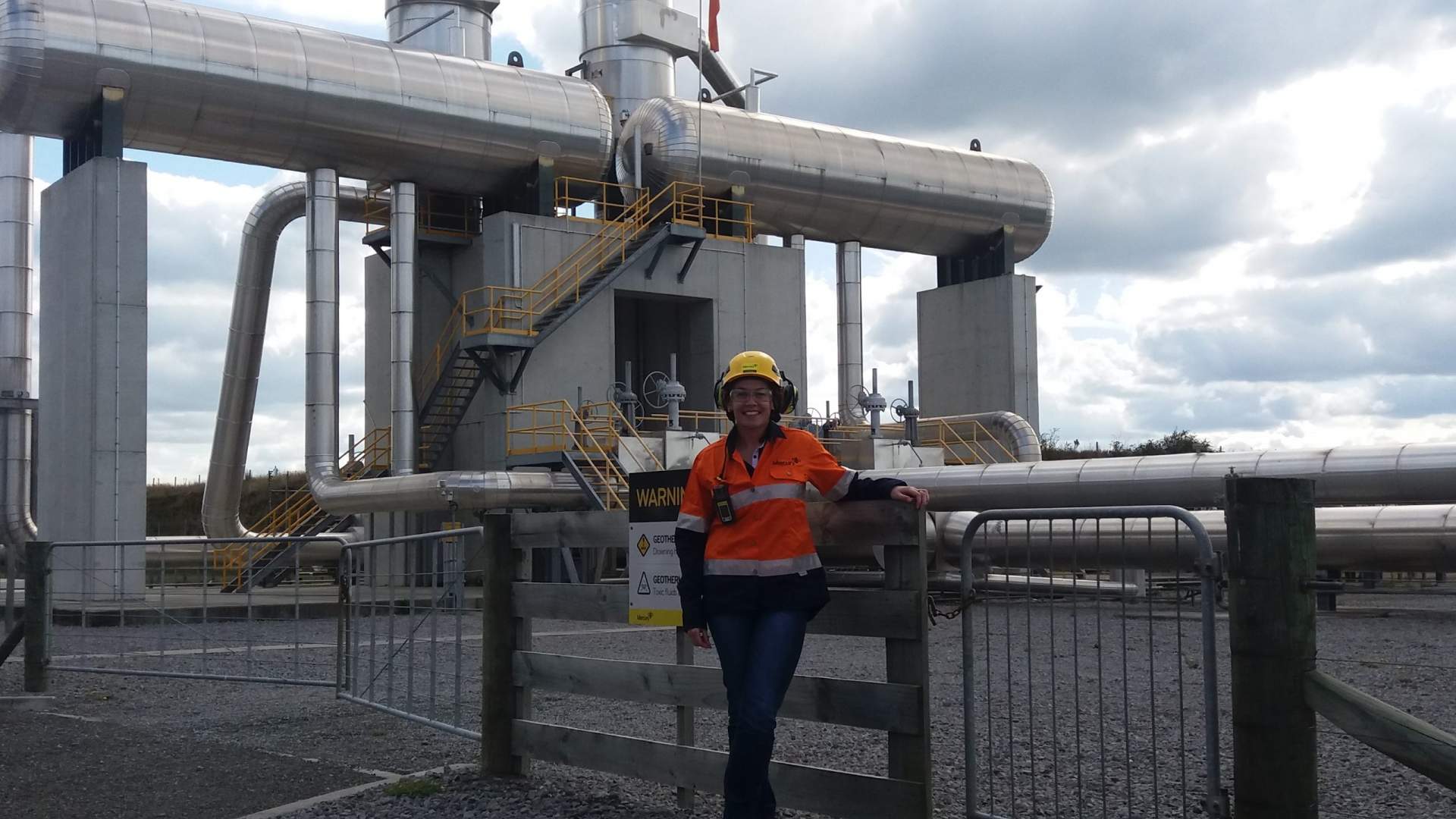 Viola Hoepfinger / Mercury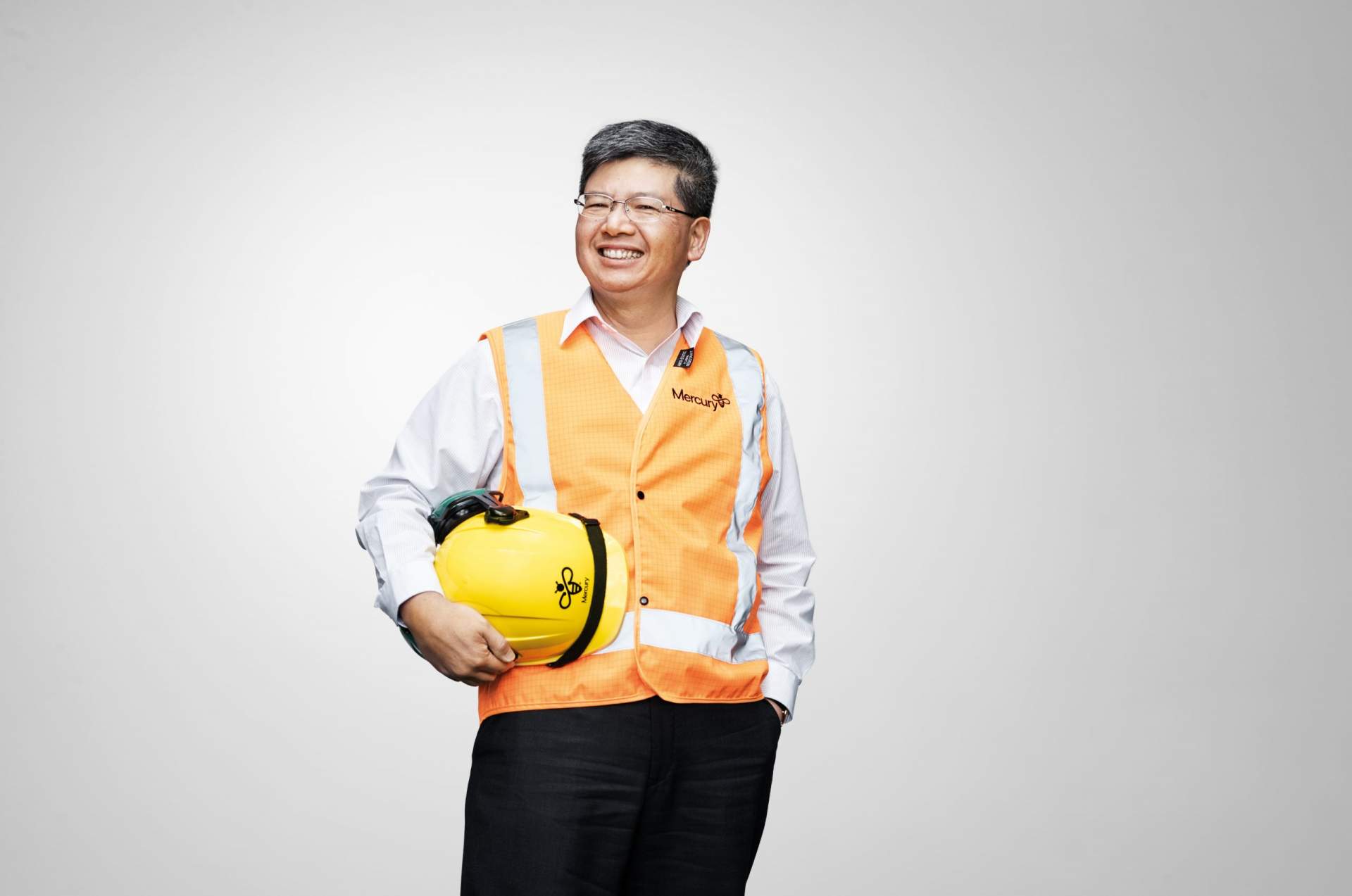 Wu Khoo / Mercury
Categories