News.
Or view the New Zealand Geothermal Association Newsletters online here
Geothermal Week 2022
We're delighted to announce that we are once again providing Partner support for Amplify in bringing you Geothermal Week 2022.
Being held 25th - 29th July, at various venues in and around Taupō, this Week is absolutely essential for all of those involved or interested in the world of geothermal.
As part of our support, we are hosting three main events: our annual Winter Seminar, a gala dinner to celebrate the NZGA's 30th anniversary, and a networking lunch for past and present NZGA Board members to reminisce on the NZGA's thirty year history.
We have more information on NZGA's events below, with registration and the rest of the week's activities available on Amplify's website.
Towards Net Zero: Building a Sustainable Future
Thursday 28th July, 9.30am - 4.30pm, Great Lake Centre
Registration link
Our annual Winter Seminar is your opportunity to hear from your colleagues within NZGA, as well as connecting with voices outside of the industry.
This year, with climate action of the forefront of everyone's minds, the theme explores how geothermal can maximise its role in creating a sustainable future for Aotearoa and beyond.
We will hear from some of the figureheads of the geothermal industry, government agency, affiliated organisations, as well as learning directly from journalists how to best communicate our stories.
More details on the speakers are posted below, and our draft schedule is available here.
NZGA 30th Anniversary Dinner - sponsored by EECA
Kia Mua, Kia Muri: Looking Backward, Looking Forward
Thursday 28th July, 6pm - 11.30pm, Hilton Lake Taupō
Registration link
Established in 1992, the NZGA has been connecting and supporting the geothermal industry for the past thirty years. In celebration of this milestone, we are holding a gala dinner, and encourage one and all to join us for this once-in-thirty-year party!
Sponsored by the Energy Efficiency & Conservation Authority (EECA), and MC'ed by comedian, Tony Lyall, we look forward to a fun evening of drinks, dancing, and maybe even some birthday cake.
NZGA Board Reunion & Reflections
This invite-only event will give past and present NZGA Board members the chance to reconnect and share stories of the thirty years since the NZGA was established.
All past Board members should have received their invitations; do get in touch if you believe you have been overlooked.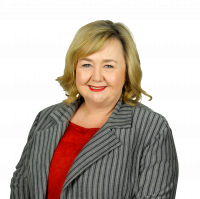 Megan Woods
Minister of Energy & Resources
Keynote Speaker (Winter Seminar)
Hon Megan Woods is a Christchurch local, and has been the Member of Parliament for Wigram since 2011. Megan is the Minister of Housing, Minister of Energy and Resources, and Minister of Building and Construction, alongside Associate Minister of Finance.
Since being sworn in as a Minister of the Crown following the 2017 election, Megan has also held the ministerial portfolios for Greater Christchurch Regeneration, and Research, Science and Innovation.
Prior to becoming a Member of Parliament, Megan worked as a Business Manager at Plant & Food Research. She holds a PhD in New Zealand history from the University of Canterbury. In between a busy schedule, Megan enjoys watching cricket, rugby and spending her free time with friends and family.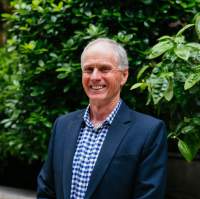 Andrew Caseley
Chief Executive, Energy Efficiency & Conservation Authority
Keynote Speaker (Winter Seminar)
Andrew has been the Chief Executive at EECA since 2017. Previously he was the NZ Managing Director for MWH (now Stantec), a global engineering and environmental consultancy, and CEO of the Hawke's Bay Regional Council for 13 years. Andrew has a commerce degree with an accounting major and is a Companion Member of Engineering New Zealand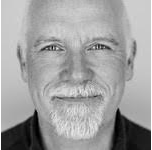 Dave Binnie
General Manager Energy, Tūaropaki Trust
Speaker (Winter Seminar)
David brings over 30 years of experience in the global energy industry to his role of GM energy at Tūaropaki Trust. He is accountable for providing strategic and operational leadership of the Trust's energy portfolio, currently geothermal and hydrogen, maximizing short-term profitability and long-term sustainable value growth.
David has key strategic and operational leadership strengths, including low carbon energy, international contract negotiations, and significant project development, which support the Trust's pursuit of future opportunities in the energy sector. Dave also has experience working with and for governments promoting economic development and improving Health, Safety & Environmental sustainability.
Dave and his family moved from Scotland in 2011 to live in Aotearoa. Outside of work David is a passionate guitar player and finds any opportunity to play. He also takes every chance to enjoy Aotearoa's outdoors be it diving, hunting or fishing.
Dave says, "I am inspired by what the Tūaropaki Trust has achieved and am honored to be given the chance to build on that legacy. A year ago, I committed to making my biggest contribution to addressing climate change and transforming our energy sector. I knew that I had to find a team that had similar values to me with an aspiration to make a sustainable difference for decades to come and I'm happy to say, I have found that team"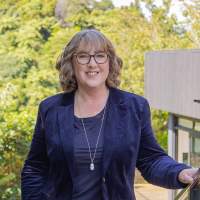 Kirsten Patterson
Chief Executive, Institute of Directors
Speaker (Winter Seminar)
Kirsten Patterson (known as KP) is the Institute of Directors Chief Executive. She is a qualified lawyer and a Distinguished Fellow of the Human Resources Institute of New Zealand, member of the Executive Committee of the Global Network of Directors Institutes (GNDI) and was previously Chair of the Wellington Homeless Women's Trust. She is currently Chair of the Brian Picot Ethical Leadership Advisory Board. With extensive governance and leadership experience, she is actively involved in community initiatives.
A strong advocate of diversity, KP was one of the founding members of Global Women's 'Champions for Change', a group of senior executives and directors who commit to diversity in the workplace. She is also a founding member of WiSPA, an organisation promoting women in sport, and mentors a number of business leaders.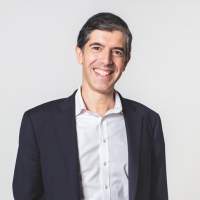 Cristiano Marantes
Chief Executive, Ara Ake
Speaker (Winter Seminar)
Dr Cristiano Marantes is the Chief Executive of Ara Ake, a role he started in September 2020. Cristiano is a highly experienced energy sector executive with an extensive engineering background and an informed worldview on the potential of technologies and business opportunities that will likely emerge in a low emissions energy future.
He has a life-long passion for enabling this future, through strong leadership, innovation and knowledge of new low emissions energy solutions.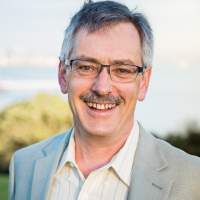 Rod Oram
Journalist
Journalists Panel (Winter Seminar)
Business journalist Rod Oram contributes weekly to Newsroom and Newstalk ZB. He is a public speaker on deep sustainability, business, economics, and innovation. Rod is a member of the Edmund Hillary Fellowship, which brings together people from here and abroad who seek to contribute to global change from Aotearoa.
Rod's climate journalism has been recognised in the Global 2022 Covering Climate Now Awards. He received an Honourable Mention in the commentary category, with the judges saying: "With humour, crisp writing, and thorough analysis, Oram guides the reader through the many players and agendas behind the climate pledges by corporations."
In Citigroup's annual global journalism awards, Rod was the winner in 2019 in the General Business category in the Australia and NZ region for his columns in Newsroom on Fonterra; and he was the NZ Journalist of the year.
In the New Zealand Shareholders' Association Business Journalism Awards, Rod won the Business Commentary category in 2018 and 2020 for his Newsroom columns.
Rod was a founding trustee and the second chairman of Ākina Foundation, which helps social enterprises develop their business models in areas of sustainability. He remains actively involved with the foundation and the ventures it supports.
In 2016, Bridget Williams Books published Rod's most recent book, Three Cities: Seeking Hope in the Anthropocene, details on the BWB website.
In 2020, Rod contributed a chapter to 100% Pure Future: New Zealand Tourism Renewed, another BWB Text.
In 2021, Rod contributed a chapter on land use, agriculture and food to Climate Aotearoa: What's happening and what we can do about. This collection of essays was edited by Helen Clark, the former NZ Prime Minister and head of the United Nations Development Programme, and published by Allen & Unwin.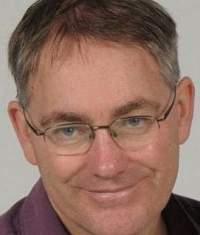 Steve Rotherham
Editor, Energy News
Journalists Panel (Winter Seminar)
Steve grew up in Christchurch but has spent three decades in Australia. He was previously editor of Perth-based PetroleumNews.net (now Energy News Bulletin) and Petroleum Magazine. He has also held senior communications roles with the Australian Petroleum Production & Exploration Association and the Australian Automobile Association.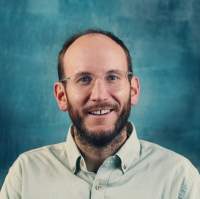 Tony Lyall
Comedian
Journalists Panel (Winter Seminar)
MC (Anniversary Dinner)
Tony Lyall is one of New Zealand's most exciting comedians. Having performed up and down the country, Tony's mix of high energy storytelling, off the cuff crowd work and general good times vibe makes him a crowd favourite on any stage he appears on.
Along with being a stand up comedian, Tony is the head writer and a reporter on The Project, writes for 7 Days and recently appeared in the NZ International Comedy Festival Gala on TVNZ. He has performed 4 solo hours as part of the NZ International Comedy Festival and toured those shows to various cities in NZ. He has also interviewed some of the biggest celebrities on the planet, including Jake Gyllenhaal, Naomi Watts, Peter Dinklage, John Cena, Hugh Jackman and the cast of Jackass to name just a few.
Tony's MC work has taken him to various sports events around the country. He is the regular Match Day MC for the Black Caps and New Zealand Cricket, and has MCed for both Wellington Cricket and the Blues Rugby Club.
Originally from Blenheim in the South Island, Tony now lives in West Auckland with his wife, three kids and his Mazda Demio.
Our thanks to the Geothermal Week sponsors:
Gold

Silver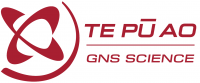 Bronze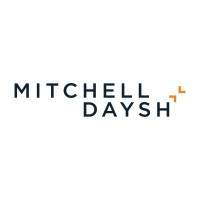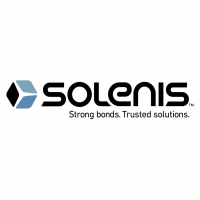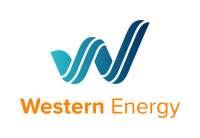 Categories