News.
Or view the New Zealand Geothermal Association Newsletters online here
July 2017 Newsletter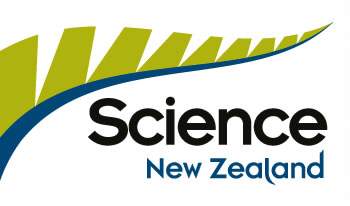 Science New Zealand - 25 Years of science working for new zealand
Science New Zealand represents the seven Crown Research Institutes: the power of 3,400 people advancing ideas and delivering results for New Zealand through excellent science and technology.
Over two days at Te Papa Museum: Friday, 10 November and Saturday, 11 November, Science New Zealand will present a variety of informative, educational public talks that will enthral, inspire and fascinate you.
There will also be an impressive exhibition in the Oceania Room with interactive activities, a children's area, a careers section as well as real life scientists available to talk to about what they do and answer any questions you may have.
Bring your family and friends along and enjoy a trip to Te Papa to discover how science has been and continues to work for New Zealand's success.
Location:  Te Papa Museum, 55 Cable Street, Wellington 6011
Date and time:
Friday 10 November 10am to 4pm
Saturday 11 November 10am to 4pm
Contact:
Website: sciencenewzealand.org
Facebook: facebook.com/sciencenewzealand
Twitter: twitter.com/science_nz
Tickets available here.
Geothermal Regulations
You may be aware that the Ministry Of Business Innovation & Employment (MBIE) are anticipating a review of the Geothermal Regulations (1961).
The NZGA will be making submissions to MBIE on the need for and nature of geothermal regulation. We seek your feedback to the questions below inform our submission. If you would like to contribute further, let us know.  Follow this link to complete the survey.
Geomechanics Technology Workshop - New Plymouth, 24 August 2017 - FREE
A free seminar on geomechanics is being delivered by Baker Hughes at the Quality Hotel in New Plymouth on Thursday, 24 August.
The talks will cover a wide range of applications relevant to explorationists, drilling and completion engineers, as well as management.
These will be technical presentations and are not intended to be focused on sales or marketing. There will be time for questions after each presentation or a more in depth meeting can be arranged before/after is this is needed. A copy of Mark Zoback's book, Reservoir Geomechanics, will be awarded to the person who asks the best question during the afternoon.
Doors open at 12:30 and they will start promptly at 13:00. There will be some tea, coffee, and light snacks available.
Productivity Commission includes direct use geothermal in low emissions future
In its Issues Paper released on 9 August, the Productivity Commission notes that geothermal energy can be substituted for fossil fuels and gives the example of Asaleo Care in Kawerau, which uses geothermal steam provided by NTGAL.  It also sees geothermal as a fossil fuel substitute for space heating, but gives a ground source heat pump as an example (Christchurch Airport).  The Paper asks 40 questions about how best the economy can transition to one of low  emissions.   Submissions are due by 2 October.
Kawerau, Te Ahi O Maui geothermal power project ahead of schedule, under budget
The Te Ahi O Maui geothermal project is a partnership between Eastland Generation and Kawerau A8D Ahu Whenua Trust. Resource consents for the project allow a take of 15,000 tonnes per day of geothermal fluid from the Kawerau reservoir, which will generate around 25MW.  The power plant is located west of the Kawerau pulp, paper, tissue and timber mills and is scheduled to be operational in 2018.
Ngawha expansion:  draft Electricity Authority decision exempting TOP Energy
On 11 July the Electricity Authority (EA) issued a draft decision exempting Top Energy from parts of the Electricity Industry Act 2010 (Act), enabling it to expand its geothermal generating capacity up to 65MW. The exemption is required for Top Energy to expand its generation beyond 50MW.  The EA considers that the exemption is unlikely to cause a significant lack of competition.
Proposed Northland Regional Plan:  release for submissions in September
Northland Regional Council plans to release the Proposed Northland Regional Plan for submissions in early September.  If you wish to be advised of the release at the time, wish to make a submission or have ideas about submissions please let us know.
New NZGA Board members
Three new Board members have been elected to replace those leaving the Board in November(The retiring members are: Andy Bloomer, Shanon Garden and Sadiq Zarrouk).  The new members are:
Ted Montague of Contact Energy,
Brian White of East Harbour,
Jeremy O'Brien of ARANZ.
Kennie Tsui of MBIE has agreed to be an Observer on the Board, which willgive us a direct link to MBIE.
We welcome the new Board members.  The current Board is available from the website.
'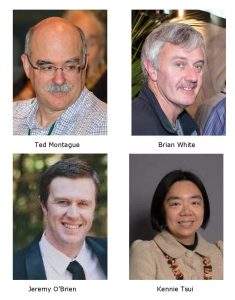 Dominica 7MW Geothermal Project to be managed by Ergo Consulting, Auckland
In June the Ministry of Foreign Affairs and Trade(MFAT) let a contract to Ergo Consulting of Auckland, an electrical engineering consultancy, to manage a 7MW geothermal power development in Dominica.
Further details were provided by Energy News.
Ergo has previously been involved with Top Energy inits last upgrade of the Ngawha geothermal power plant.
Jacobs,New Zealand, has provided technical advice for the previous exploration and investigations, continuing a long history of New Zealand providing geothermal technical expertise in the Caribbean and elsewhere around the world.
Categories