News.
Or view the New Zealand Geothermal Association Newsletters online here
Meet the Board 2021
Throughout the year, we'll introduce you to each of our Board Members, letting you know the people behind the scenes running the Association.
Here are the interviews we've conducted so far:
Paul Siratovich Katie McLean Mike Allen Rosalind Archer Leighton Taylor Samantha Alcaraz Brian White Jaime Quinao Anya Seward
Paul Siratovich
NZGA President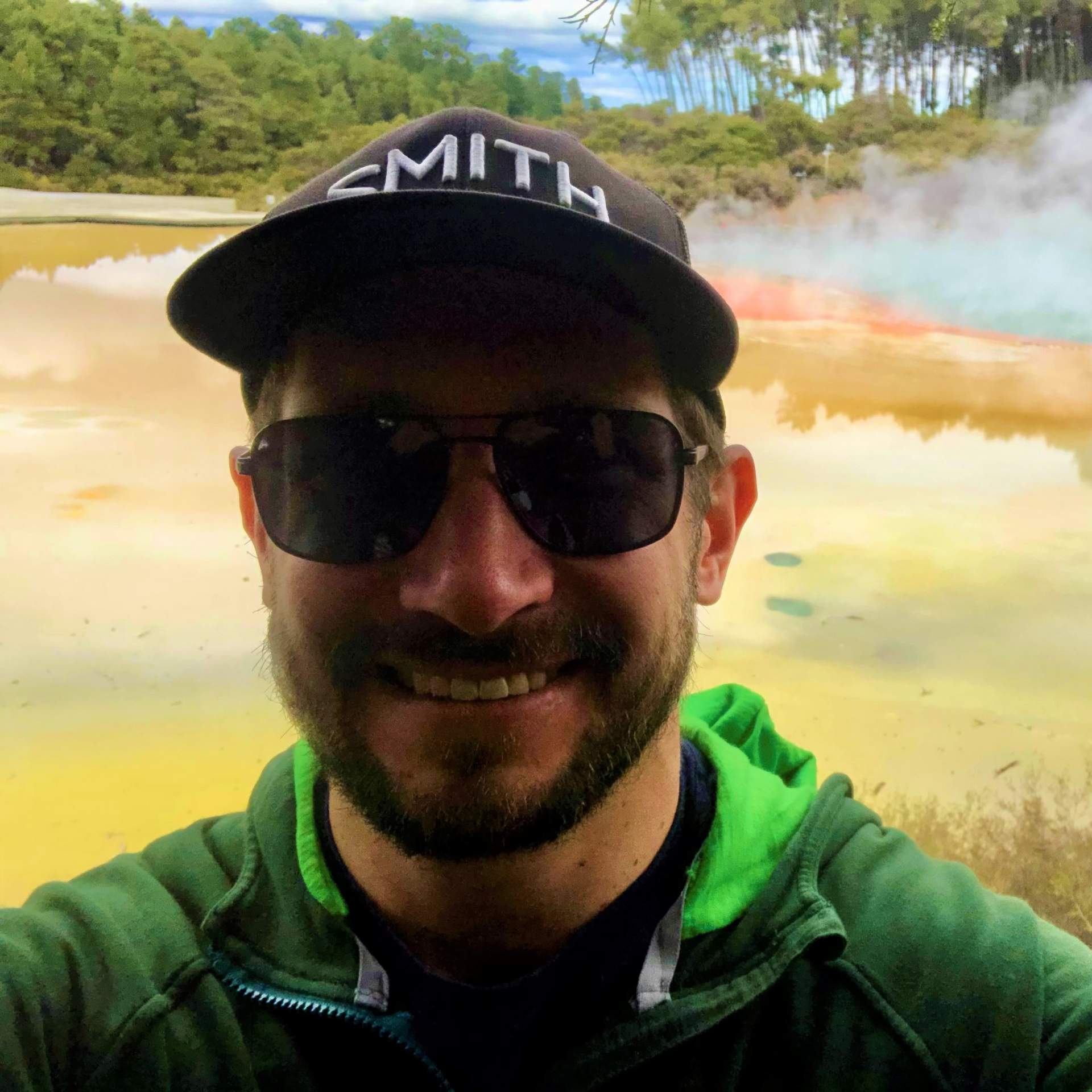 What first attracted you to the geothermal industry?
I can remember as a kid being fascinated by volcanoes and earth sciences, which progressed to a love of geology. I had a short stint in the hydrocarbons sector before finding a home in geothermal. Now I am able to enjoy geology and do something good for the planet at the same time – the best of both worlds!
Additionally, we have a community of smart people and we get to solve some complex problems on small budgets so we are forced to be creative and work together. I really enjoy this aspect of the industry.
Our people are top-notch - they are friendly, approachable and truly care about contributing to a sustainable way of living.
How long have you been involved with NZGA, and to what extent?
I've been involved with the NZGA since 2010 as a member and have been on the Board of Directors since 2016. I served as the Vice-President for two years and will serve as President for another two years.
What do you hope to achieve during your time as NZGA President?
It's a time of change for our industry as the realities of climate change are becoming more apparent every year. Geothermal has a substantial role to play in the net-zero carbon transition for New Zealand and the NZGA is well-placed to show strong leadership in this space. We need to have the right conversations with government, our stakeholders and the public to illustrate the strengths of our industry (and being straightforward and honest on our shortcomings). It's important we continue to increase our visibility and make sure we are participating in wider NZ climate change and energy discussions – we need to challenge our thinking and focus on engaging in broader debates and discussions.
Success for me will be to have a Board and Association that is energetic and active, engaged in important discussions and demonstrating leadership in the energy and climate sectors for Aotearoa.
Katie McLean
NZGA Vice-president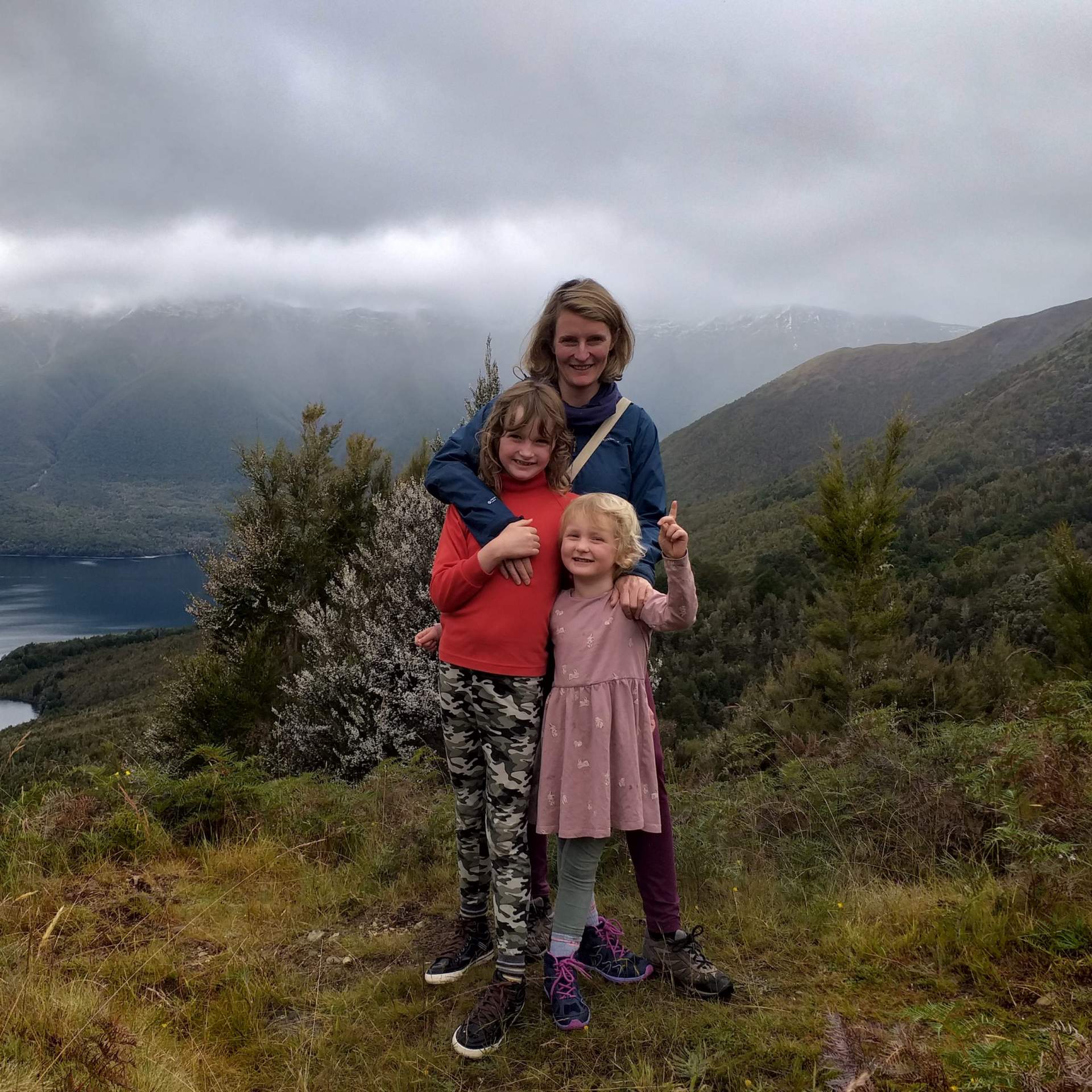 What first attracted you to the geothermal industry?
Quite simply because of climate change. I studied renewable energy at university and wanted to be on the right side of history, working in an industry that was making a positive difference. I am going to spend tens of thousands of hours at work over my career – I want that work to be something I really believe in. Also I have two beautiful girls and so the future seems more important than ever.
How long have you been involved with NZGA, and to what extent?
I have been involved with the NZGA for two years, first as a regular board member, then secretary, and now vice-president. The main project I have been involved in is work on geothermal CO2 emissions. The original 'project' was to update an out-of-date table of geothermal emissions data on the NZGA website. It expanded rapidly into a broader program to educate those within and outside the geothermal industry on many aspects of geothermal emissions, resulting in two conference papers so far and a number of presentations. In 2021 we will continue documenting operational geothermal emissions, and also look at lifecycle emissions across the range of NZ energy sources, as this is the only way to paint the full picture of how carbon-intensive an energy source is.
What do you hope to achieve during your time on the Board?
I am motivated to see how we can tell the geothermal story more widely and effectively, both to the NZ government and our communities - there are so many benefits to geothermal other than power stations. Geothermal has had a relatively low profile in New Zealand and the time has come to be more prominent and more engaged with the world outside our industry.
On that note, one great initiative I am really looking forward to helping with this year is "Geothermal Week" in July in Taupo (organised by Enterprise Great Lake Taupo) - a town that is surrounded by geothermal fields and power plants, and yet there is only a low level of awareness of geothermal and its unique history in the area.
Mike Allen
NZGA Board Member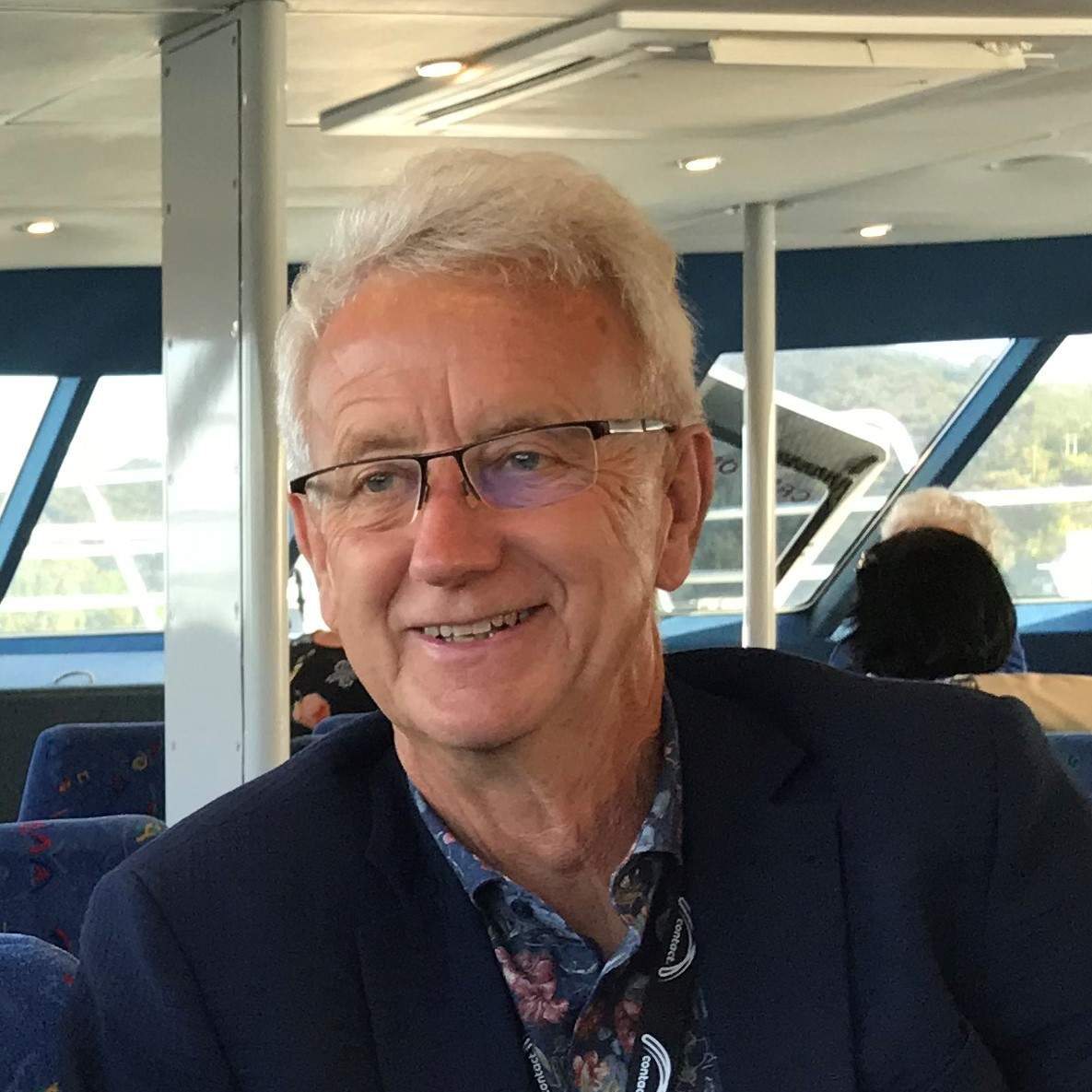 What first attracted you to the geothermal industry?
I had a fortuitous start to my involvement with geothermal through vacation employment at Wairakei during my student days and a final period spent with Russell James and his team at the DSIR (Department of Scientific and Industrial Research). Russell's enormous energy and enthusiasm for things geothermal, and his interest in two-phase flow, saw me head on to post graduate study that forged an early link with Auckland University. Derek Freeston took over as my supervisor and I believe this helped plant some of the seeds that led to the initial Geothermal Institute activities with UNDP support.
These were exciting days for the industry and in 1974 GENZL was established to manage New Zealand's contribution to geothermal in Indonesia – and the rest is history, as they say. Though the founders of GENZL – McConnell Dowell, Worleys, Tonkin + Taylor and Ceramco - may have seen the venture as a one-off for Indonesia, we built a strong team that established an international reputation as we moved on to support global developments in East Africa, Japan, Central America and beyond. Though I stepped away from geothermal for a number of years – to cross to the "dark side" of finance – I have spent the last 20 years back in an industry that so many of us find challenging and rewarding.
How long have you been involved with NZGA, and to what extent?
Though I have been a personal member of NZGA for many years, I have had a particular focus on international activities through Geothermal New Zealand Inc. The links with NZGA have become increasingly important and our combined involvement with IGA and the WGC events have been critical in strengthening the value that such organisations can provide to their members. I see the opportunity to join the NZGA board as a useful step in continuing to reinforce these values.
What do you hope to achieve during your time on the Board?
Under Stephen's presidency and now with Paul taking on this role, I sense a very real change in the Association, its focus and its support from members. There are a number of areas where I believe I can offer a view that draws on my ongoing international focus and commercial understanding as we look to further demonstrate the value of the Association to the New Zealand and international geothermal industries. We have a strong, experienced and committed board and I am looking forward to working with them as part of the team.
Rosalind Archer
NZGA Board Member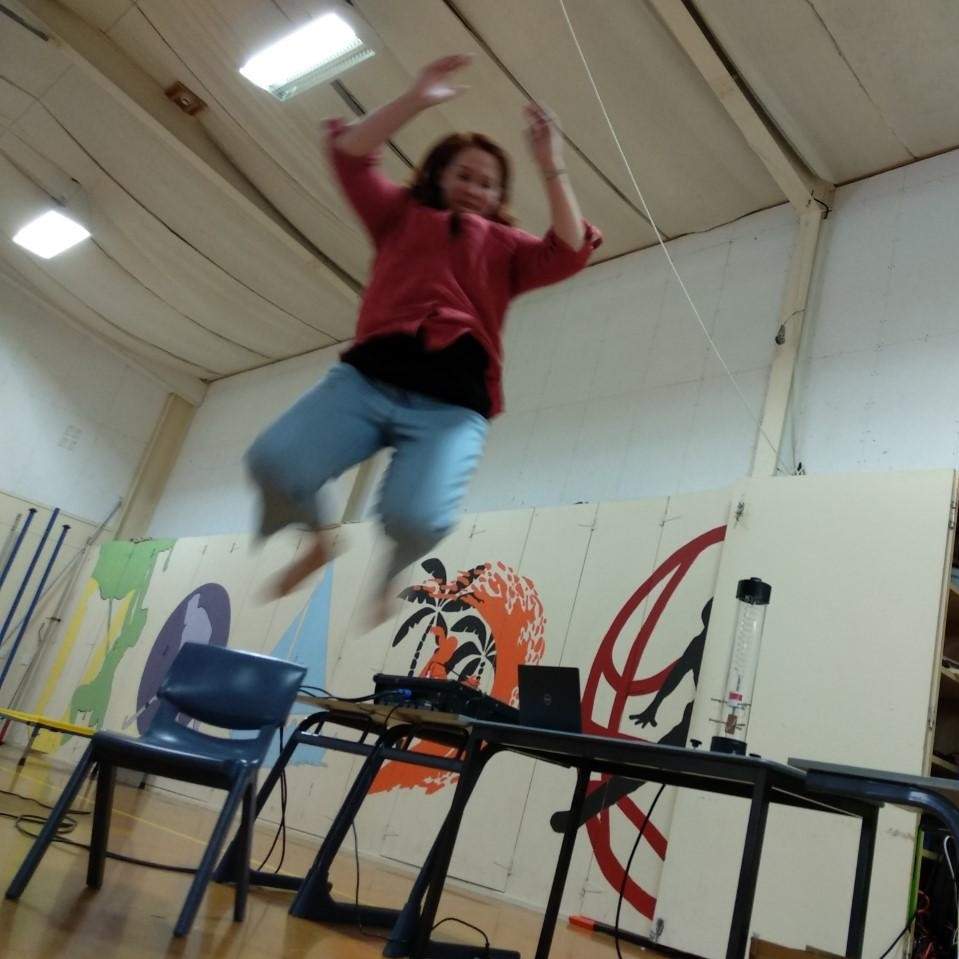 What first attracted you to the geothermal industry?
For me, it has been a natural progression from my oil & gas background (I describe myself as a "reformed petroleum engineer"!) as I re-established my career in NZ after spending time teaching at Stanford University in a short term role and being on "tenure track" at Texas A&M University. I'm attracted to the geothermal industry because it involves some fascinating questions, challenges, and opportunities - both in terms of R&D, but also in terms of the industry's wider role in decarbonising NZ and empowering communities. I definitely aim to "walk the talk" in terms of renewables - by driving electric, having solar on my roof, and offsetting my personal carbon footprint at the end of each year.
How long have you been involved with NZGA, and to what extent?
I was elected to the board of NZGA in 2015 and am completing my second term. As Director of the Geothermal Institute, I clearly have an interest in education and research. However, in a board setting my aim is to work to support "NZ Inc." For a few years, we hosted the admin functions of the board via the Geothermal Institute which worked well. I also lead the organisation of the NZ Geothermal Workshop (a nail-biting manoeuvre in 2020!). Over the years I have been tweaking the program at NZGW to make it a forum that works for both academia and industry - and I value the partnership with NZGA on that.
Leighton Taylor
NZGA Board Member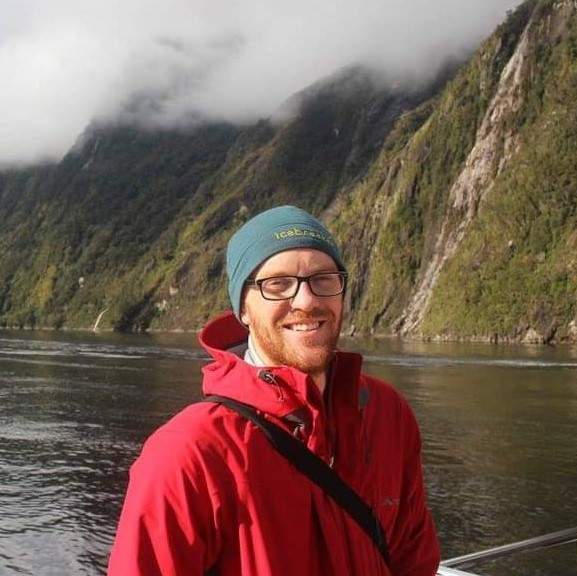 What first attracted you to the geothermal industry?
I was fortunate to grow up exposed to geothermal with a father who specialised in geothermal engineering, who would happily explain to me from a young age the complexities of thermodynamics and how a turbine worked. Being originally from Taupo and growing up overseas in Indonesia, I had the opportunity to explore the geothermal world at home and abroad. While at university, I spent a summer working on a small Organic Rankine Cycle utilising waste heat from a gas turbine which grew into postgraduate research of how these small ORCs can be used in low-temperature geothermal applications. Once I entered the workforce, I was driven to maintain my involvement in this industry and have had the opportunity to work on geothermal projects in New Zealand, Indonesia, The Philippines, and Kenya.
How long have you been involved with NZGA, and to what extent?
This is my 2nd year on the Board at the NZGA after one year as an observer. Since my study at Canterbury, I have been attending NZGA events and geothermal workshops and look forward to being part of the team that delivers this year's winter seminar.
What do you hope to achieve during your time on the Board?
My goal while on the Board is to increase the Geothermal industry's visibility and its position in the New Zealand energy market, its direct heat uses and potential, and the tourism and cultural benefits. New Zealand geothermal has a great story that more people outside of the industry should be proud of.
Samantha Alcaraz
NZGA Board Member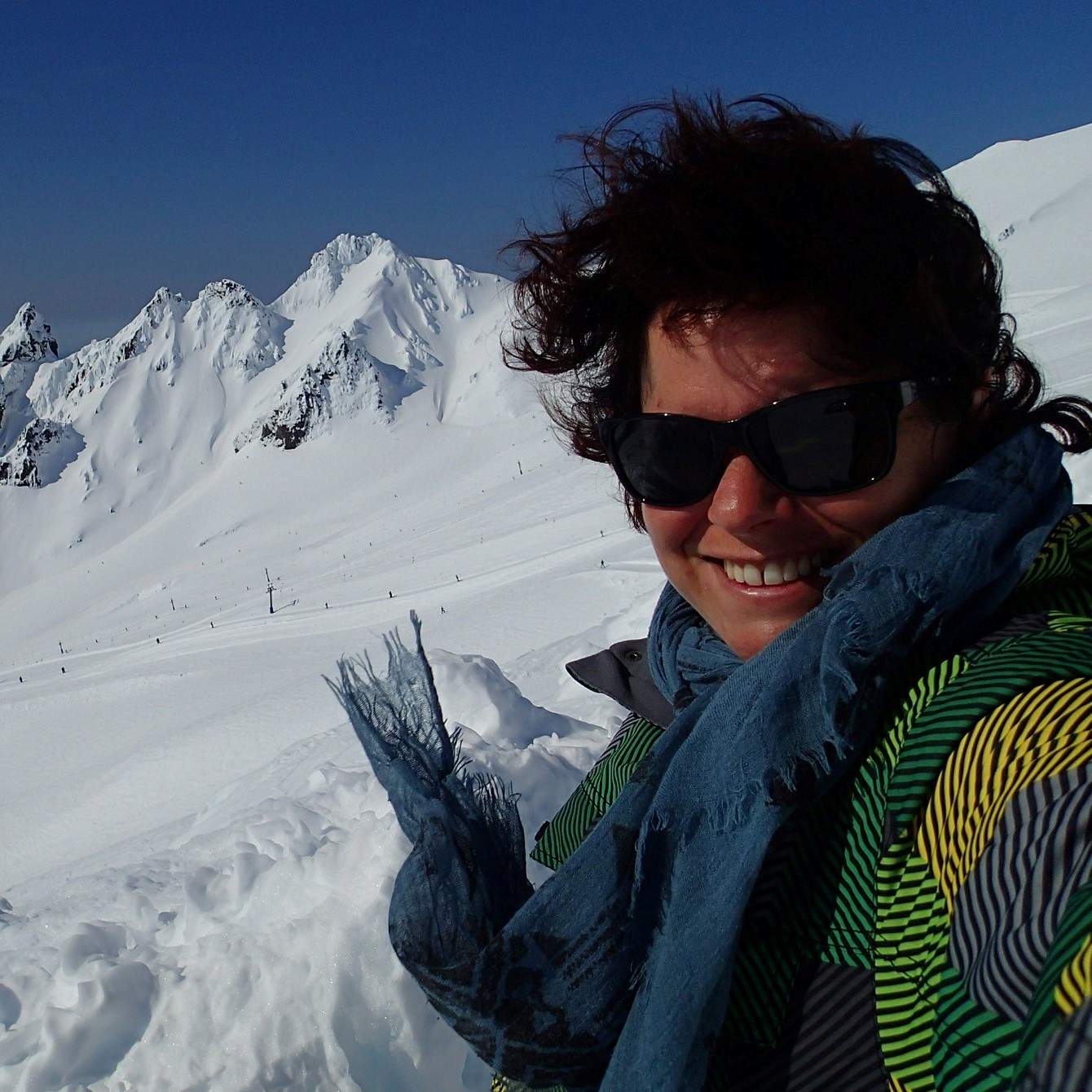 What first attracted you to the geothermal industry?
Travelling back in time, my interest in geology was always driven by my fascination of volcanoes. I studied them and travelled to many volcanic areas, with a definite soft spot for Ecuador.
I quickly discovered that academic research was not really for me as I am an engineer at heart and I oriented my career towards geomatics and its application to geosciences. In 2009 I had the opportunity to work as a Geomodeller in the Geothermal geology team at GNS Science. My knowledge of Geothermal energy was limited at the time, but my background was perfect for the role and I became passionate about geothermal and the various uses of the resource.
How long have you been involved with NZGA, and to what extent?
I have been a member of the NZGA since 2009 but I am a newbie to the board. I started as a board member in November 2020 and started my role as the Secretary.
What do you hope to achieve during your time on the Board?
During my time on the board, I wish to contribute to the best of my abilities to making Geothermal and its uses better known to the NZ public and the community.
Brian White
NZGA Board Member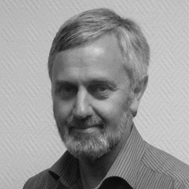 What first attracted you to the geothermal industry?
When I was a young boy my parents took us on a holiday to Wairakei and Rotorua. That fixed in my mind that we live in a geothermal country.
At the end of my first year at university, I got a holiday job with New Zealand Electricity in Wellington working with Ian Thain, with one geothermal job including looking at rotating the Wairakei steam pipes to prolong their life. By the end of the holiday I had signed up with NZE determined to take a geothermal direction.
In my later years of engineering study I had lecturers including Mike O'Sullivan, Rob McKibbon and Derek Freeston who all helped sow seeds of interest. The fire was totally lit after working at Wairakei then completing the Geothermal Diploma course at the Geothermal Institute. The mix of people, engineering and science (and now more besides) is an incredibly stimulating environment.
How long have you been involved with NZGA, and to what extent?
I really got involved after returning to New Zealand from Indonesia in the late 1990s, quickly on the Board as a means of linking to industry. Between 2005 and 2016 I was the NZGA Executive Officer (about half-time) helping grow the Association from around 100 members to over 350 members and putting it on a scaled-up commercial footing. Through this period, I used my Wellington location to raise industry profile with government, while leading or coordinating submissions. After a short break, I have continued on the Board supporting our activities wherever I can.
What do you hope to achieve during your time on the Board?
I want to see our industry profile raised again as a key solution to our national challenges. Geothermal for heat, power and minerals can be an economic enabler and can help address climate change through its low emissions. I want NZGA to be a strong link between public and industry, and across industry.
Jaime Quinao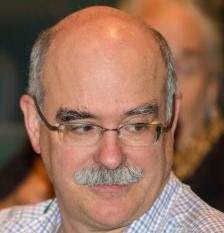 What first attracted you to the geothermal industry?
I joined the geothermal industry straight out of University. I was interested in working in energy and the geothermal industry was well represented during our University career talks. The Philippines has a long history of geothermal development and the highlight of the career talks was about the amount of oil barrels saved by the country because of the ongoing development of the abundant local energy resource. Local geothermal energy as a means towards energy security and energy independence has struck me as something worthwhile doing.
I have never left the industry since then, moving to New Zealand to continue working in different geothermal systems. Geothermal work is always interesting. The challenges are complex and dynamic, requiring mutli-disciplinary teams to resolve. The geothermal people I have met and worked with are passionate about it and are very generous with their skills and knowledge. My fulfilment comes from doing a job that I enjoy, contributing to the energy security and socio-economic development of the community I work in, and the opportunity to be working with a renewable and sustainable energy resource that helps us all build a better future for our children.
How long have you been involved with NZGA, and to what extent?
I joined the New Zealand geothermal community in 2010 but I was not a registered member until 2015. I was then elected to the Board in 2017. I really enjoyed gathering our members' views and helping draft our submission to He Pou a Rangi Climate Change Commission 2021 Draft Advice and working with the GeoHeat action group to increase the uptake of geothermal direct use/process heat in New Zealand.
What do you hope to achieve during your time on the Board?
I hope to help the association increase its impact and role in shaping the future of energy in Aotearoa New Zealand and help grow the geothermal community.
Anya Seward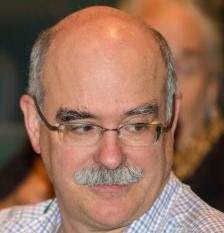 What first attracted you to the geothermal industry?
I am a geophysicist through academic training, who meandered into the world of geothermal through employment and research opportunities. I love working with an industry that has a key role in bettering NZ's and the global energy transition and the great opportunities geothermal provides globally in reducing carbon emissions. On a smaller scale my research aims at understanding the near-surface thermal resources and the protection of our natural geothermal surface environment, providing a key balance between utilising the energy, while protecting the beauty of geothermal.
How long have you been involved with NZGA, and to what extent?
I have been part of the NZGA since entering into the geothermal world in 2012 and became a board member in November 2018, initially as Secretary, before stepping back to an acting board member. I am also the secretariat for the International Partnership of Geothermal Technologies (IPGT), and enjoy playing a role in connecting these two organisations.
What do you hope to achieve during your time on the Board?
I have a passion for communicating science. During my time on the board I hope to be able to help the board bring our collective passion for geothermal to the NZ public and the wider international community. New Zealand has a wealth of knowledge in many different aspects of geothermal exploration, development, research and technological advances. Our skills are evolving and forever bettering. I hope to be able to tell our story and showcase many of the great achievements and opportunities our industry has.
Categories