News.
Or view the New Zealand Geothermal Association Newsletters online here
New Tauhara Power Project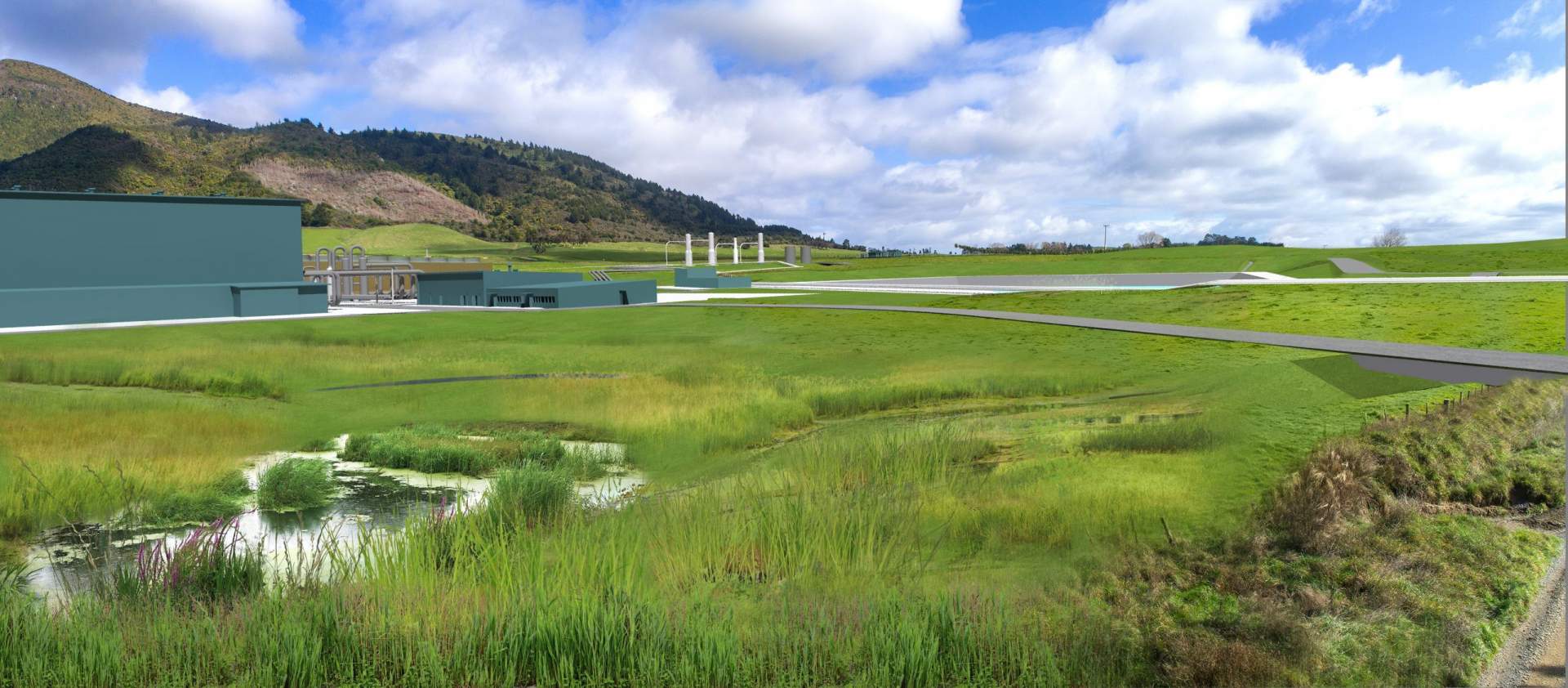 Contact Energy announced that it will proceed with its Tauhara power station, its second geothermal development at the Tauhara field near Taupo, New Zealand. Construction will start immediately with an anticipated commercial operations date (COD) of mid-year 2023.
As CEO Mike Fuge stated, the project will provide a much-needed boost to the post-COVID19 economic recovery of the Taupō area, partly through providing approximately 500 jobs on site at the construction peak. Further to the immediate jobs, roughly 2/3 of the EPC budget will be spent on goods and services in NZ, providing flow on benefits to the wider region. Contact's expected forward capex on the project is NZ$580m. Tauhara has a 152MW capacity and is expected to generate over 1,300 GWh per year. These operating parameters make Tauhara highly competitive with wind projects (even excluding load firming costs of intermittency).
Japanese engineering, procurement and construction contractor Sumitomo Corporation will lead the build, together with Fuji Electric and local construction company Naylor Love. Sumitomo and Fuji are highly experienced contractors having delivered roughly 370 MW of geothermal steam plant over the past decade.
Tauhara is fully aligned with the New Zealand Government's efforts to decarbonise the economy. When operational, the station will displace roughly 450,000 tons of carbon emissions from fossil fuel generation. Tauhara Field is a low carbon resource, discharging a minor 50 tCO2e/GWh; one tenth of the discharges from a gas-fired combined cycle or open cycle plants. Expressed another way, Tauhara could provide electricity to power 1 million EVs or 25% of New Zealand's 4.1 million domestic car fleet.
As Contact Chair Rob McDonald summarised, "The Tauhara geothermal project is New Zealand's best low-carbon renewable electricity opportunity."
About the Project
The project team, headed by Tim Boyce, selected a 152 MW, triple flash, condensing steam turbine proposal from Fuji Electric. This turbine will the world's largest geothermal single-shaft generating unit. After exiting the turbine, steam will be quenched in a direct (spray) contact condenser with NCGs purged by a hybrid, 2-stage combination steam-ejector and liquid ring vacuum pump.
Contact's construction team, led by Alan de Lima, will deliver HP, IP, and LP steam to the power island from its steamfield. Construction is underway on site with Hicks Bros currently completing station earthworks – a 'small' 800,000 m3 bulk earthmoving undertaking. Jacobs will provide the detailed steamfield design. This will include acid injection to manage silica scaling in the separated geothermal water reinjection system.
From the power island gate, steam will travel through a wash water spray system and demister (scrubber) before entering the turbine.
Mark Green leads Contact's drilling programme and has retained MB Century to provide drilling services (Rig 32) for the production and injection wells. Drilling will commence in March and continue through 2021.
Dugald Morrison, senior design engineer, notes that: the plant layout provides functional features for additional Units; the 220kV switchyard grid injection point is sized for additional future generation; the electrical connections will increase reliability for Unison's Taupō network; the framework can facilitate large scale heat and electrical supply to future industrial customers; and the steam field electrical reticulation system is capable of displacing the diesel gen sets used for drilling and workovers.
In addition, the new station's controls and instrumentation design continues the automation advances applied at Te Mihi with remote operation, extensive electronic monitoring of plant conditions, and data analytics.
Power generated by Tauhara will flow into Transpower's 220 kV transmission system by a new connection in the Wairakei-Napier line. Transpower will undertake the substation and connection works.
Contact and other NZ geothermal operators have existing projects investigating methods to recover and reinject NCG emissions back into the underground reservoirs from whence they came. The Government is assisting these necessary exploratory efforts through the provision of R&D tax allowances, by allowing emissions trading scheme to set investment through carbon price signals and facilitating government-private partnerships.
Jobs Jobs Jobs
Contact have already started to advertise a variety of project roles involved in the Tauhara build. There will be around 10 jobs at Contact advertised over the coming months. All of their jobs are listed on SEEK, so feel free to have a look and apply.
Contact have a project website where you can keep up to date with information regarding the build of Tauhara.
- Ted Montague, Geothermal Development Manager at Contact Energy and NZGA Board Member.
Categories