News.
Or view the New Zealand Geothermal Association Newsletters online here
NZGA Gold Sponsor: GNS Science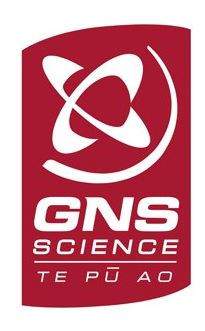 GNS Science are key members of the geothermal community, and their Gold Level support of NZGA is hugely appreciated. As part of our Sponsor Focus series, we look at the vital work that GNS do:
GNS Science
GNS Science, Te Pū Ao, is New Zealand's national institute of geological and nuclear sciences. As a Crown Research Institute, GNS Science works with a wide range of stakeholders to deliver science that is useful, usable and used. Through world-class science, we are focused on delivering economic, environmental and social benefits for New Zealand from natural processes occurring in the Earth's crust. GNS Science works across four science themes:
Energy Futures
Land and Marine Geoscience
Natural Hazards and Risks
Environment and Climate
Geothermal sits under the Energy Futures Theme with the vision of supporting the New Zealand transition to a low-carbon energy future. Our expertise contributes to a cleaner, safer and more prosperous Aoteroa New Zealand.
Research
Our Research priority areas:
Maximising Geothermal Direct Use
Knowledge of the Deeper Taupo Volcanic Zone
Reducing Risks associated with Geothermal Developments
Kaitiakitanga of Geothermal Ecosystems
Superhot Geothermal Fluids
Energy Efficiency and storage
Consultancy and Laboratory Services
The GNS Science geothermal team is internationally recognised for innovative, robust geoscientific research, expertise and consultancy advice. GNS Science's experienced professionals integrate geology, geophysics, geochemistry and modelling expertise for exploration, drilling advice, environmental sustainability, field development, optimal production and ongoing geothermal resource management
Our Geothermal Team played an important role in helping Contact Energy assess the feasibility of the Tauhara geothermal field for its proposed new power station. We provided drilling support and geological analysis of appraisal wells to help Contact's investment decision for its development known as Tauhara II.
Top Energy's new 32MW geothermal power station at Ngāwhā in Northland has been commissioned after a 3-year construction programme. GNS Science provided expertise throughout the clean energy project, from feasibility studies, to well testing and reservoir modelling, and helping with resource consents.
Categories