News.
Or view the New Zealand Geothermal Association Newsletters online here
NZGA Gold Sponsor: Top Energy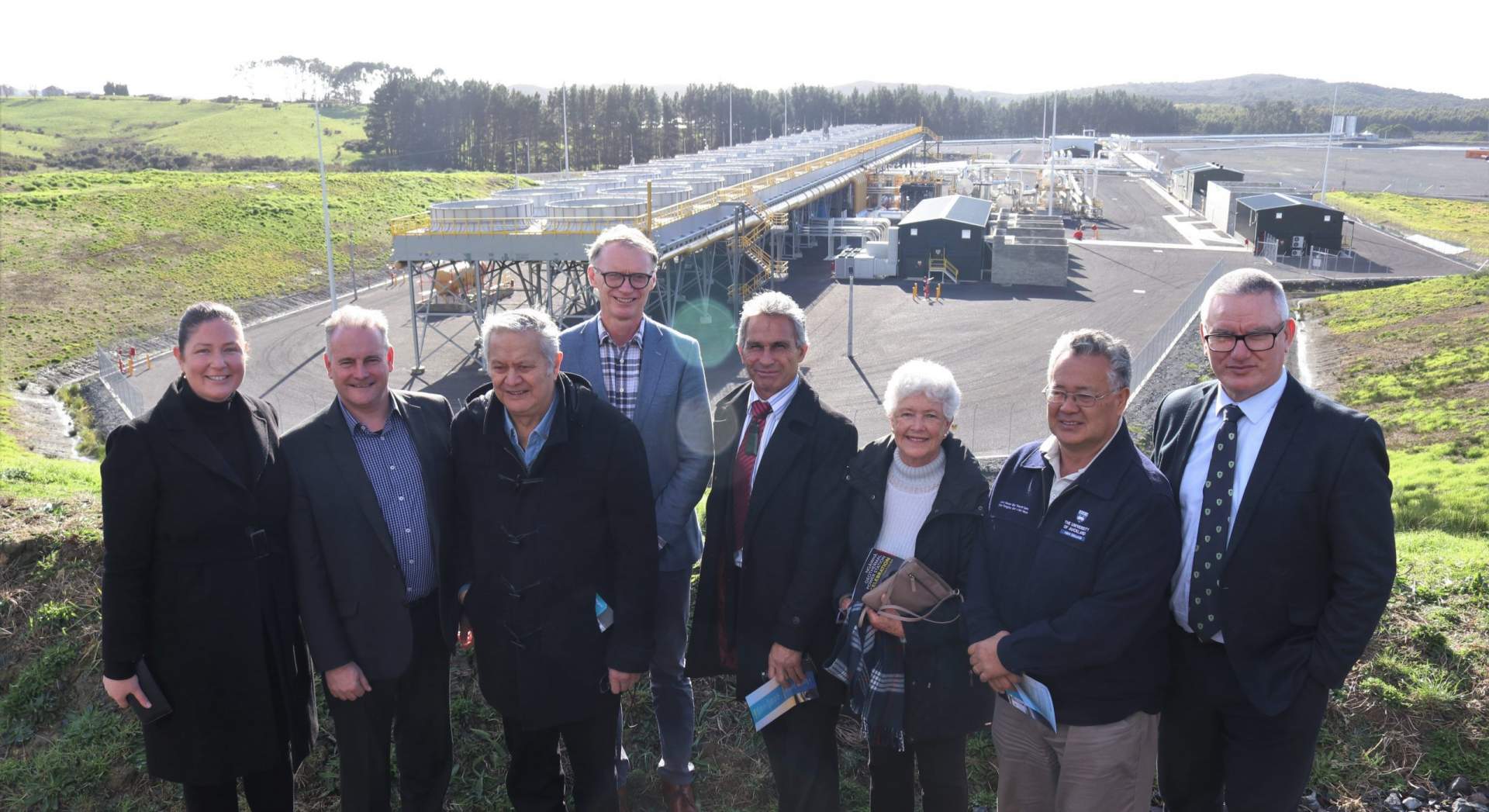 The NZGA would not be able to run as it does without the support of our member companies, and here we take a look at the work that Gold Level Member Company Top Energy is doing. Top's Ngāwhā Geothermal Power Station in the Far North is a fantastic example of the innovative solutions that geothermal energy can provide:
Ngāwhā Geothermal Power Station official opening
After an intensive three years of construction, Far North-based Top Energy officially opened its Ngāwhā Geothermal Power Station (OEC4) in July – six months earlier than planned.
The event was celebrated with industry representatives and partners, with the Hon Kelvin Davis, MP for Te Tai Tokerau, Parahirahi Ngāwhā Waiariki Trust and Ngāti Rangi leading proceedings.
The 32 Megawatt (MW) $189 million station secures an independent, affordable and renewable power supply – ending the region's reliance on the National Grid and electricity transported from the south.
The expansion was a complex project with many interrelated aspects requiring local and international expertise from Northpower, Network Waitaki, United Civil Construction, Iceland Drilling, Culham Engineering and Israeli firm ORMAT.
Over 1 million cubic metres was excavated during the civil works, three production and three injection wells from a depth 1,350 and 1,750 metres were drilled, and extensive pipeline construction to bring the hot geothermal fluid from the production wells to the power station and cooled fluid back to the injection wells.
Critically, the company needed to determine the viability of the geothermal resource to ensure it had the capacity and heat to power the station. This was confirmed late in 2018 after drilling and provided the confidence to continue the expansion programme.
Generation capacity has now more than doubled to 57MW and will supply all of the Far North's electricity demand for 97% of the year. Excess power is exported from the power station to the rest of Northland through the National Grid.
Prior to new station coming on stream, electricity from the existing two Ngāwhā geothermal power stations with a combined capacity of 25MW was exported south only about 2 per cent of the time.
Top Energy has started a three year period of monitoring the geothermal field. This is to ensure that the field performs in a similar way to the model prepared by GNS Science in support of the resource consent application.
OEC5, the next 32MW station, is already consented, subject to confirmation of the performance of the field but will only proceed if an acceptable business case can be developed.
The project has created jobs in the area, supports the country's climate change objectives and the stated policy goal of 100% renewable electricity generation by 2030.
You can see how the Ngāwhā Geothermal Power Station works by viewing this video.
[Photo / Peter de Graaf Northern Advocate]
Categories