News.
Or view the New Zealand Geothermal Association Newsletters online here
Strong NZ Industry Presence at IIGCE 2022
After more than two years of virtual interaction with our colleagues and stakeholders in Indonesia, the opportunity to gather in Jakarta, 12th to 16th September 2022, was welcomed by all. Indonesian geothermal activities have continued through the period of the pandemic and we have all had ongoing virtual contacts, but nothing can replace the face-to-face meetings that the Indonesian International Geothermal Conference and Exhibition (IIGCE) provided.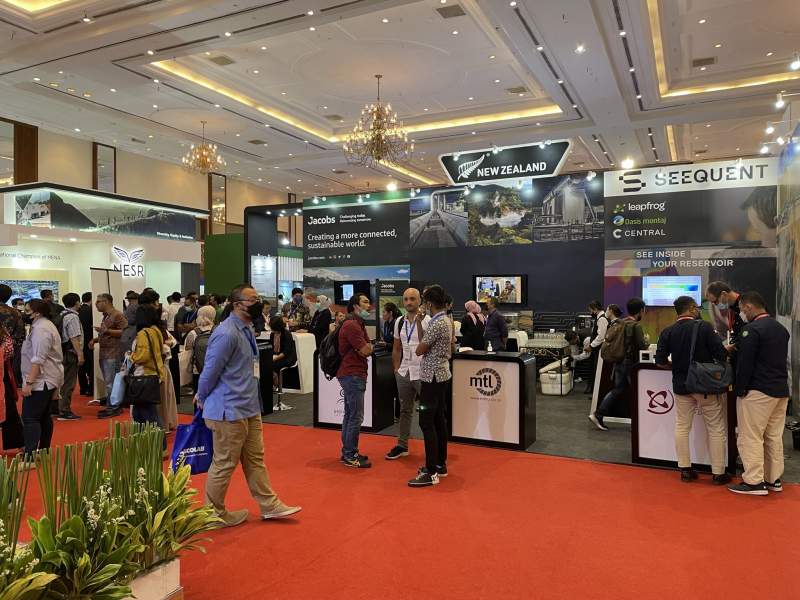 With the strong leadership of New Zealand Trade & Enterprise (NZTE) in Jakarta, and NZTE representatives working overtime to ensure the success of the New Zealand pavilion and our representation at the conference, there was a high level of support from the NZ industry. GNS Science, Jacobs, Seequent, MB Century, MTL and Wintec shared the Pavilion and each ran a Masterclass alongside the conference programme. The Networking Dinner provided a special occasion to host geothermal colleagues including many New Zealand alumni.
The ongoing legacy of New Zealand's association with Indonesian geothermal developments was highlighted when Minister Arifin recalled how he had been involved with the Kamojang project with Ken Holyoake, circa 1980's!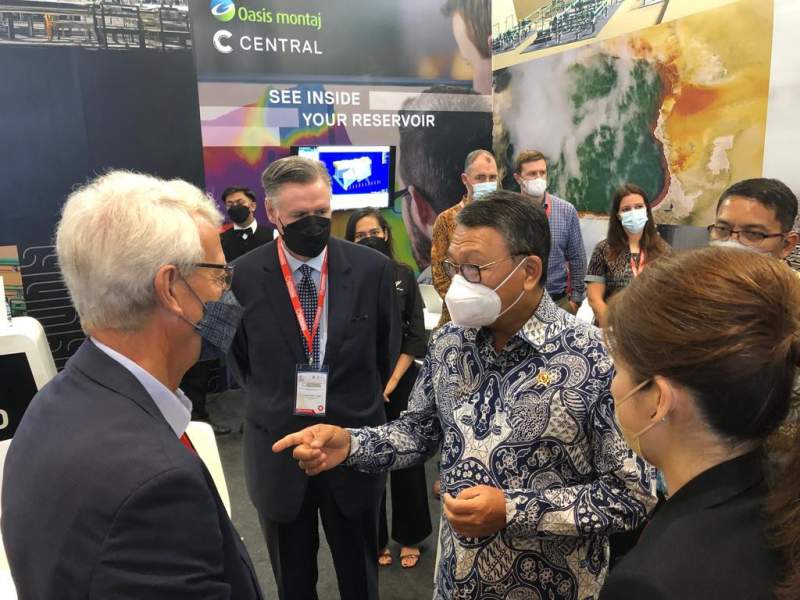 While there were perhaps fewer international participants at IIGCE than normal, the atmosphere was positive and the growing interest in the more diverse use of Indonesia's geothermal resources, beyond power generation, was apparent. Despite the challenges for geothermal development in Indonesia, there are a number of local leaders who continue to work hard to reinforce the national efforts and ensure that geothermal will play an appropriate role in the country's decarbonisation; this will provide ongoing opportunities for the New Zealand industry across many areas.
~ Mike Allen, NZGA Board member
Categories